History Of Party Poker
From Porn To Casino To Poker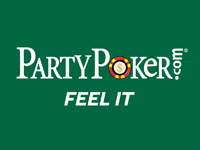 Back in the days when online gambling first started to emerge, American Ruth Parasol had been running some internet porn sites, getting in on the internet craze from the very start of its popularity, and capitalizing on it. After some success at this, she then decided to sell her internet sites and move up to something that had even more promise, the business of online gambling.
Together with her husband Russ deLeon, they formed a company called Party Gaming, which also included as original shareholders Anurag Dikshit, who ran the day to day operations, and Vikrant Bhargava, who took care of the marketing.
Together this group started out on their first venture in 1998 with the opening of the Starluck Casino. People had always wanted to gamble, and the new phenomenon of the day, the World Wide Web, could bring casino games right into people's homes. So this seemed like a great idea, and the fledgling company started to grow in popularity.
Casino gambling continued to grow, and eventually poker rooms started to emerge. The poker scene started out as just a trickle, and no one really expected that it would have the potential to grow into what it is today, but Party Gaming had the foresight to see this potential early on. So the decision was made to switch horses and take the money they made from their modesty sized online casino and look to build an online poker site.
Click Here to Visit Party Poker Now
Party Poker Takes Off
Party Poker's recipe for online poker was very successful from the start. There weren't too many online poker players in those days, and there were several other sites which did get a little head start on Party Poker, but it didn't take Party Poker long to establish themselves as the world's most popular place to play online poker at. They started offering generous bonuses for poker players to try them out and once people got a taste of what they had to offer, that's all it took.
As the years went by, the poker boom started to really kick in, and Party Poker continued to get the lion's share of new players. By 2005, their dominance of the online poker market was phenomenal, enough to make billionaires out of the original founders. They then decided to take Party Gaming public, meaning that shares of the company would be offered on the London Stock Exchange. Party Poker had truly reached the big time, and the company was now valued at over $10 billion.
By this time, Party Poker had grown so large that it no longer needed its networking partners, or skins as they are known in the industry. They had arrangements with sites such as Empire Poker, Intertops, Coral Eurobet Poker, and others, who supplied traffic to the Party Poker network. Party decided to buy out all of these satellite poker rooms and merge the players all into the Party Poker online poker room. Business certainly was good.
The Big Decision To Exit The U.S. Market
The next year came the fateful decision by the U.S. Congress to pass the Unlawful Internet Gambling Enforcement Act (UIGEA). This new law made it illegal to conduct financial transactions involving internet gambling with Americans in cases where the internet gambling was found to be illegal under either U.S. federal or state law.
However, there weren't any states where internet gambling was illegal in, and it relied on the applicability of the Wire Act, a law designed to stop bookies from taking bets over the phone. The law was challenged and the U.S. courts held that it did not apply to online poker. So the UIGEA depended on online poker being in itself illegal somewhere in the United States, which wasn't the case at the time. Even now, five years later, there are only a couple of states which have laws against it, and there still isn't any federal law prohibiting it.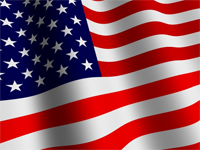 Aside from this, online poker rooms operate outside the U.S. and therefore aren't subject to their laws. As far as international governing bodies go, there isn't any international law that pertains to this, and the Americans even tried appealing to the World Trade Organization and took on Antigua, a country where several online gambling companies operate.
The U.S. argued that Antigua should be subject to their laws, but the WTO disagreed and ruled in favor of Antigua, as an independent country who are free to regulate the companies that operate there and do not have to cave in to the laws of foreign countries such as the U.S. The WTO went as far as to recommend that Antigua place trade sanctions against the U.S. in return for their trying to keep Americans from playing poker online.
So in spite of all of this, under an abundance of caution, Party Poker, along with several other online poker rooms, decided to no longer offer online poker to U.S. residents. Many poker rooms, most notably Poker Stars, Full Tilt Poker, Ultimate Bet, and Absolute Poker, continued to offer poker to Americans, as they felt that there was no real basis in law here to be concerned.
While they may have been right, the Americans don't need legal justification to interfere with anyone, foreign or domestic, and while it did take a few years, we did see their mighty hand come down on all of these poker rooms, in their attempt to shut them down and seize their assets. Of the four poker rooms affected, 2 have been shut down for good (Ultimate Bet and Absolute Poker), one is at least in serious risk of going down and hasn't been operating for some time at the time of this writing (Full Tilt Poker), and only one has survived, wounded but continuing on with the promise they will never mess with the U.S. again (Poker Stars).
Hundreds of millions of dollars of player money was either gone forever or being held in limbo months later with no one having any idea whether they will get their money back. Those with money at UB and Absolute have long since kissed it all goodbye. The $150 million or more that players have been waiting to get back from Full Tilt Poker is still in limbo, Full Tilt simply doesn't have the money and they are hoping new investors will put up their own money to bail them out. As the weeks pass, the possibility of this appears to be more and more remote.
This didn't just involve Americans, as players from other countries have been caught up in this big mess as well, and many players have had to watch their funds disappear forever or at least have serious doubts about ever getting it back. So those of us who have been wise enough to play at Party Poker, who have taken every step possible to completely insulate themselves and their players from any problems like this, are having the last laugh now.
Click Here to Visit Party Poker Now
The Cream Always Rises To The Top Though
So while many had questioned the wisdom of Party Poker's decision to get out of the U.S. market back in 2006, there's no doubt now as to the wisdom of that move. The price at the time was very high though, and this ended up having Party instantly lose over half their players, and lose billions of dollars in company value and unrealized future profits. They even paid a $300 million fine to the U.S. which they certainly didn't have to do, and were the only online poker room to do so. They ended up going from the number one poker room in the world to number three, seeing the players they felt they had to send away go to Poker Stars and Full Tilt Poker, who both pulled ahead of them.
However, Party Poker still had enough of a following in other countries besides the U.S. to still be in the top three largest poker rooms in the world, and since then have continued to build on their success in these other markets, and have continued to grow their operation. This has really been evident lately, as Party Poker has recently resolved to make their poker room the clear best in every category.
So they gave their software a major facelift and brought it from behind the times to the best overall software package out there. They dramatically increased their player rewards and now that is unmatched by anyone as well. They upgraded their customer support, which already was excellent, and also not only added many new deposit and withdrawal methods, they came up with a system that makes things much easier to navigate and get information on. They first cut their tournament fees, then in a very dramatic move, eliminated them altogether, which other poker rooms think is completely insane, but it just goes to show how far Party Poker is willing to go to please its players.
These are just a few of the recent improvements at Party Poker, and while I've always been a big fan of Party and it's been my main online poker room for the last 10 years, I can't tell you how excited I am to see the new Party and the lengths they will go now to make sure that it's not only a party there, but clearly the best party around.